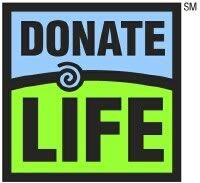 Did you know:
-Almost 100,000 men, women and children currently need life-saving organ transplants?
-Every 12 minutes another name is added to the national organ transplant waiting list?
-An average of 18 people die each day from the lack of available organs for transplant?
-90% of Americans say they support donation, but only 30% know the essential steps to take to be a donor?
If you're not already an organ donor, or want to make sure you are registered as one, go here to get started. Another great site to get information from is Donate Life America. Just look at organ donation as recycling your body parts. :)